Speaker Bios
Ridgway White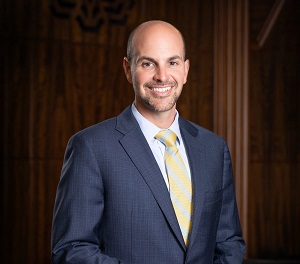 Ridgway White is president and CEO of the Charles Stewart Mott Foundation and chair of its board of trustees.
He began his career at the Foundation as an intern in 2002 and was hired as a program assistant two years later. After working his way up through the program ranks, he served as Mott's vice president for special projects and chair of its management working group from 2011 until he became president in January 2015. He was named CEO in November 2018 and chair of the board of trustees in December 2019.
He succeeded his father, William S. "Bill" White, who passed away in October 2019 after nearly five decades of leadership at the Foundation. In addition to his father, Ridgway has been preceded by only two other leaders of the Foundation: his great-grandfather and the institution's founder, C.S. Mott, and his son, C.S. Harding Mott.
When Ridgway took the reins at Mott in 2015, the Flint water crisis was still unfolding. He led the Foundation's approval of a $4 million grant to help the city reconnect to the Detroit water system and begin the process of bringing safe, clean water back to the community. He subsequently led the charge on the Foundation's commitment in 2016 to provide up to $100 million over five years to help the city recover and rise from the crisis - a commitment that was fulfilled in just over four years.
In the wake of the water crisis, he championed Mott's support for a new "one water" approach to managing the nation's drinking water, storm water and wastewater systems. In 2018, he joined other funders in leading a philanthropic response to the humanitarian crisis on the U.S.-Mexico border. He also has been the driving force behind the development of Mizzen by Mott, a new app that aims to deliver outstanding content to afterschool providers nationwide - at no cost to them.
As part of his earlier program work for the Foundation, Ridgway served as a loaned executive for the Uptown Reinvestment Corporation, a nonprofit organization focused on revitalizing Flint. Over the course of a decade, he oversaw the development of more than 1 million square feet of mixed-use space, paving the way for new businesses and restaurants to open. Notable projects included the creation of the Flint Health and Wellness District, a four-block area that's now home to the Flint Farmers' Market and the Michigan State University College of Human Medicine.
Separate from his Foundation work, but still in a spirit of social entrepreneurship, Ridgway took it upon himself to build two schools that share a campus in the city of Flint. The project resulted in a state-of-the-art home for the Michigan School for the Deaf, which is operated by the state of Michigan, and Powers Catholic High School.
Ridgway is a graduate of Hobart College, where he studied architecture, economics and urban planning. He serves as chair of the board of directors of U.S. Sugar, and he also serves on the boards of The C.S. Harding Foundation, Isabel Foundation, Council of Michigan Foundations (CMF), Council on Foundations, Detroit Regional Partnership and Ayablu, a licensee of Burt's Bees doing business as Burt's Bees Baby. He is past chair of the National Center for Family Philanthropy and the Sloan Museum governing council. He serves on Gov. Whitmer's Student Recovery Advisory Council and is co-chair of CMF's COVID-19 Working Group.
Sarah Owen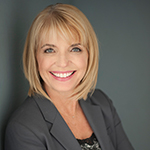 Sarah Owen, president & CEO of the Southwest Florida Community Foundation, leads a passionate and diverse team dedicated to cultivating regional change for the common good.
Her journey into the non-profit sector followed a career in investor relations, public relations and corporate communications. Her corporate experience was in the automotive and engineering industries and Sarah was sought out by innovators and entrepreneurs developing emerging technologies. Sarah brings this focus on innovation to her work at the Community Foundation. She is guiding the Foundation in reimagining its role in the region. In 2017, Sarah oversaw the execution of a public private partnership with the City of Fort Myers to create Collaboratory, a $10.5 million project funded with New Market Tax Credits. The LEED Gold Collaboratory comprises a renovated 1920s Atlantic Coast Line Railway depot and a technologically advanced 14,000 square foot addition designed to support the vital work of the region's nonprofit organizations, businesses, residents and visitors.
Through her leadership, the Foundation has become laser-focused on regional issues affecting the quality of life in Southwest Florida, gathered, listened to and learned from thousands of community residents and stakeholders around these issues, and has grown the Foundation's assets to become one of the largest funding organizations in the region. With a commitment to measure the sustainable impact of the Foundation's efforts, she led the effort to align the organization's cause areas with the United Nation's Sustainable Development Goals.
A graduate of Florida Southern College and the University of South Florida, Sarah holds a bachelor's and master's degree in education as well as certifications in environmental engineering from University of Florida's TREEO Center.
She is married to David Owen and they have successfully launched their two adult kids out of the house and have become Boilermakers fans while their youngest attends Purdue University.
Sandi Vidal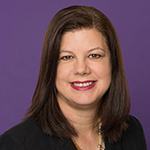 Sandi Vidal is just a girl trying to change the world one day at a time. She is the Vice President of Community Strategies and Initiatives for the Central Florida Foundation. Her focus is the Thrive Initiative, Community Leadership, and she is the Staff Liaison for the 100 Women Strong Giving Circle. Sandi is a graduate of the University Of Miami School Of Business with a degree in Business Administration and a die-hard Cane. She has 11+ years of nonprofit leadership and 20+years of Business Management experience.
Sandi has a passion for public speaking, advocating for solutions to homelessness, hunger and poverty, and solving complex social issues. She currently serves as the Co-President for the League of Women Voters of Orange County and as an Advisory Board Member for the Mayor's Multi-cultural committee for the City of Orlando. She has been married 30+ years and has 3 kids, and 2 cats.
Andrea Dicks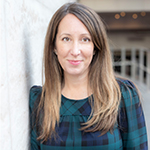 Andrea is the President of Community Foundations of Canada (CFC), a national network of Canada's 191 community foundations. Andrea has worked for Community Foundations of Canada for 7 years in increasingly senior roles, including Chief Operating Officer and Vice President. In addition to this work, Andrea brings 15 years of community and corporate philanthropy experience, including as the Founding Executive Director of the Community Foundation of Greater Peterborough. She also served in leadership roles with the Rideau Hall Foundation, PwC Canada Foundation and the Make-A-Wish Foundation of Toronto and Central Ontario.
Working closely with Canadas' 191 community foundations, and fostering connection across the growing international community foundation network, Andrea is helping to strengthen philanthropy's impact by being a vocal advocate for the role of community-driven solutions to pressing global challenges, from climate change to human rights and gender equality. She has played a central role in the launch of groundbreaking Canadian and international initiatives, including the Equality Fund, which is transforming how organizations and movements working to advance women's rights and gender equality are supported. She has also played an important leadership role in strengthening Canada's contributions to Agenda 2030 through her work on Alliance 2030, Canada's Sustainable Development Goals platform, and through her recent nomination to the Board of Directors of the Waterloo Global Science Initiative.
Outside of her work with CFC, Andrea actively contributes to multiple voluntary sector organizations, including as a Board Member of the Kymar Foundation, and through the Universities Canada Social Impact Advisory Committee and the Equality Fund Philanthropic Advisory Committee. She is also an avid photographer.
Tracey Vavrek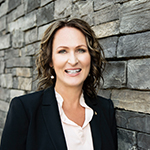 Tracey joined Community Foundations of Canada in 2020 after serving as CEO of the Community Foundation of Northwestern Alberta for over 19 years. She is an active volunteer, sitting on various committees and associations dedicated to building healthy and resilient communities. Tracey holds the role of Professional Advisor of Rotary Innovation and Operations for Rotaract Canada, is a Rotary International Zone 28 & 32 Innovative Club Ambassador, and Zone 28 & 32 District Governor Training Facilitator. She served as 2019-20 district governor for District 5370, not only promoting community involvement, volunteerism, and service above self, but also truly living it.
Tracey believes philanthropy plays a significant role in strengthening communities. Her leadership skills and continued personal and professional development make her a key community builder, providing support and guidance to organizations in need.
Nelson I. Colón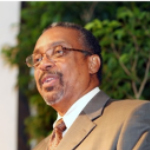 Under his leadership, the Foundation launched several initiatives aimed at building equity and racial justice in communities. After Hurricane María, the PRCF centered its strategy on building community capital to accelerate equitable access to social and economic resources. Through the intersection of SDG's and community asset building the Foundation seeks to increase community capital from the ground up. Dr. Colón is a leading partner in the design and implementation of community-based strategies to reach the goal of zero COVID-19 deaths among the elderly in 15 communities in PR.
A former college professor, Dr. Colón has taught at major universities in Puerto Rico (UPR) and lectured in five continents. He has served in several boards including Community Foundation Leads and the Puerto Rico's Civil Rights Commission.
He holds a BA in Sociology from UPR; MA in Cultural Anthropology from SUNY Binghamton; and a Doctorate in Education from Harvard University.
Allie Moise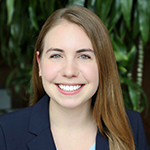 Allie Moise serves as the Community Investment Manager at the Central Florida Foundation. At the Foundation she designs and implements grant-making strategies and strategic initiatives, and manages scholarship processes. Her latest initiative, Thrive Central Florida, applies the United Nations Sustainable Development Goals (SDGs) in a novel approach to grant-making. Her work supports all 17 SDGs with the aim to create a community where everyone feels at home. She also co-founded The Commission on Local Debates, is a member of the League of Women Voters, and is passionate about civic engagement. Allie is a graduate of the University of New Mexico and is currently pursuing graduate studies at the University of Central Florida.
Katie Leone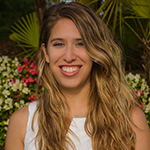 Katie Leone is the Head of Sustainability and Impact at the Southwest Florida Community Foundation, where she works to accelerate local actions toward achieving Sustainable Development Goal targets. Her work centers on integrating sustainability as a strategic framework for solving social, economic, and environmental problems. She earned her master's degree from Chatham University's Falk School of Sustainability and completed a Climate Fellowship at the University of New Hampshire Sustainability Institute. Prior to joining the team at Collaboratory, Katie studied and taught abroad in Italy and South Korea. She also served as Florida Gulf Coast University (FGCU)'s sustainability officer, where she worked across institutional units to bridge educational and operational sustainability goals.